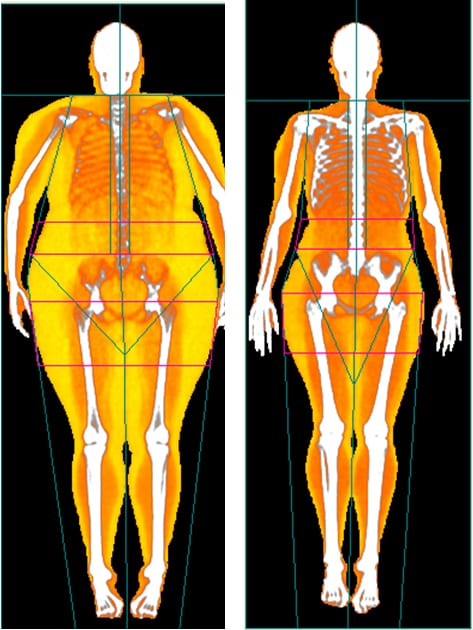 Often times people ask us why is a DXA scan better than other methods of testing body fat and why would I need one? Well, the answer is simple " DXA scans are so much more than a body fat test". Getting a DXA scan with us will give you a clear understanding of your body make up. It will show where you have made the best gains and where you can improve. The ability to compare your past scans with your current scan can give insight into what is working for you. Here are our top five reasons to get a DXA scan today.
A DXA ( Dual X-ray absorptiometry) scanner is an FDA approved radiological device. Others can claim to be accurate but they cannot compare. Each day our DXA goes through a quality control ensuring that it is within one percent margin of error.
Your DXA scan will reveal the dangerous fat stored in and around your organs. No other method of measurement is as accessible to the public to measure Visceral Fat.
We see that our clients are more likely to follow through with their fitness goals when they have DXA scans. They have solid data to base their goals on and are able to measure their success.
Seriously
, We all need to be taking care of ourselves. No other body composition test provides the level of detail that a DXA scan does.
5. Professional Sports Teams have it
That's right! We would love to take credit for this advancement in fitness. The reality is that a DXA scanner is common in every NFL locker room and becoming common at the NCAA level. We figured why not provide this service to everyday people like you.
What are you waiting for? DXA scans are the simplest and easiest way to learn about your body. Whether you are verifying your metrics or starting a new fitness journey.